ABOUT US
NEW THINKING, FRESH IDEAS
ZURI24 MEDIA is a content creation and Film/TV production company with award-winning titles in television drama, feature films , corporate videos and feature documentaries. We are affiliated to film production institutions across the globe with ready access to the best and brightest talents in the industry. Founded in 2013 by renowned Filmmaker Femi Odugbemi, Zuri24 Media is registered in Nigeria and based in Lagos. Femi is a Voting member of the Academy of Motion Picture Arts and Sciences, (AMPAS), a former President of the Independent Television Producers Association of Nigeria (ITPAN), and Co-founder of the i-Represent International Documentary Film Festival. Femi Odugbemi is the Executive Producer and CEO of Zuri24 Media and directly oversees a vibrant team of Content Producers and Creators.
Zuri24 Media has delivered multiple award-winning TV drama series including the popular 'Battleground' (260 episodes), 'Battleground: The Final Showdown' (150 episodes) and the crime thriller 'Brethren' (260 episodes). All have screened across the continent. We have also produced a slate of issue-based videos and documentaries, the latest titled 'UNMASKED: Leadership, Trust and the Covid-19 Pandemic in Nigeria,'(2021). We are as well a Leading Producer of Corporate films, Brand Videos and TV Commercials in Nigeria. And we provide production support services for International Crews Filming in Nigeria and anglophone West Africa. We have the most vibrant and up to date network of experienced Screenwriters, Creators, Producers and Technical Crew across the continent who support our projects to deliver exemplary and exciting content to our clients each time, every time.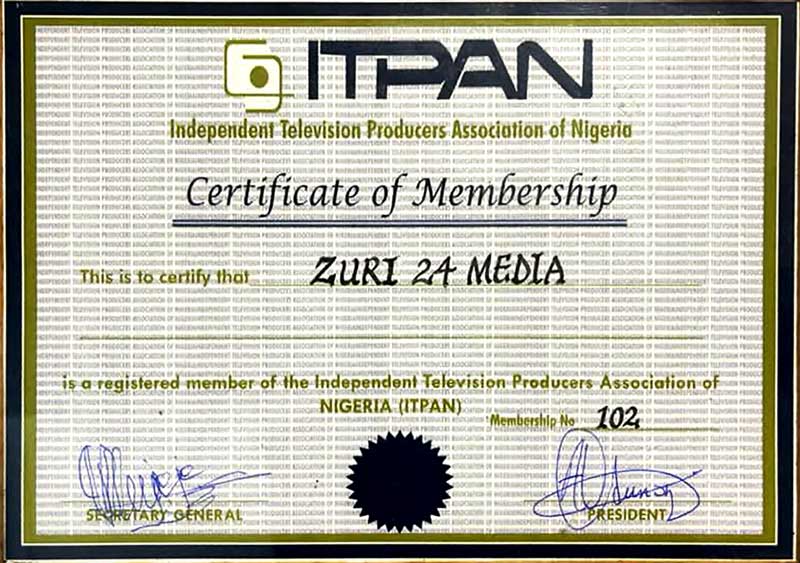 CREATIVITY
Without creativity there is no innovation and incentive for improvement. Those who initiate change will have a better opportunity to manage the change that is inevitable.
EXCELLENCE
The will to win, the desire to succeed, the urge to reach your full potential and get the job done. These are the motivation for us to always go above and beyond to deliver excellence.
POSSIBILITIES
With design thinking we can forshadow a future with greater possibilities through storytelling. We own the future because we believe in possibilities.